IN THE HEART OF SARLAT'S 12th TO 15th CENTURY MEDIEVAL AREA

Sarlat is the medieval city with the highest density of historical monuments classified or registered in France.
The Manoir de Gisson is the only one you can enter;
.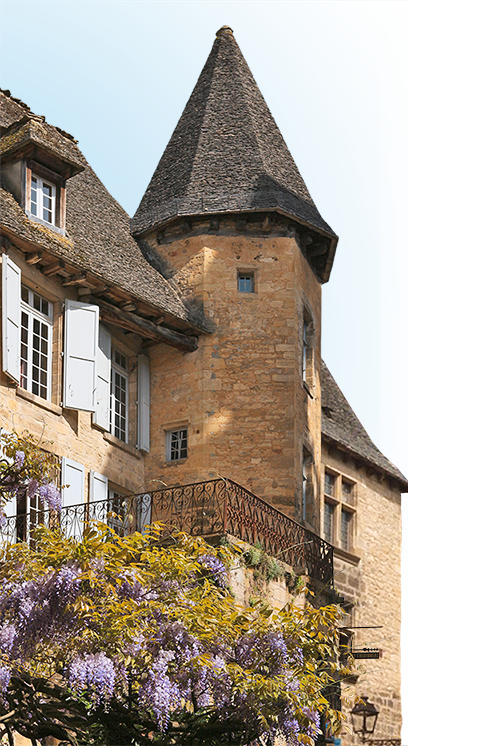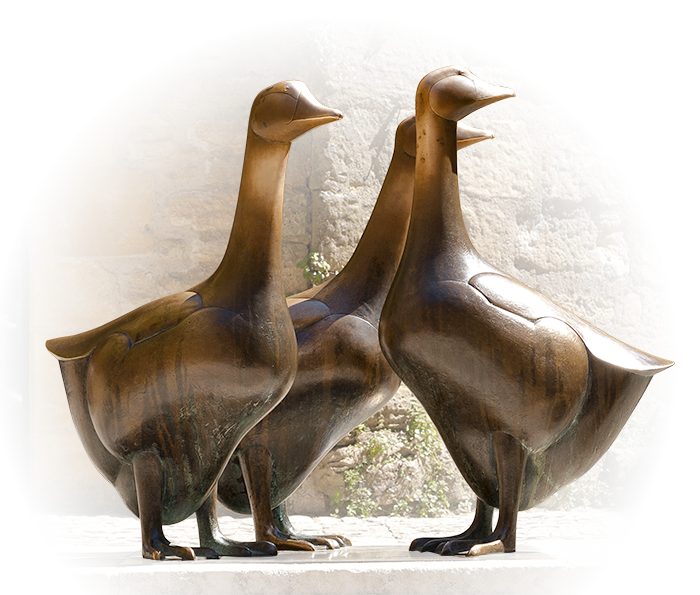 Architecture
Dating back to the 13th century, this mansion comprises two buildings with different architectural styles, connected by a hexagonal stairway tower. The aristocratic tower, mullioned windows, roof tiled with stones, the very unusual colonnaded bay-window topped by an oculus, and the decorated gates flanking the façades, all serve to enhance the building.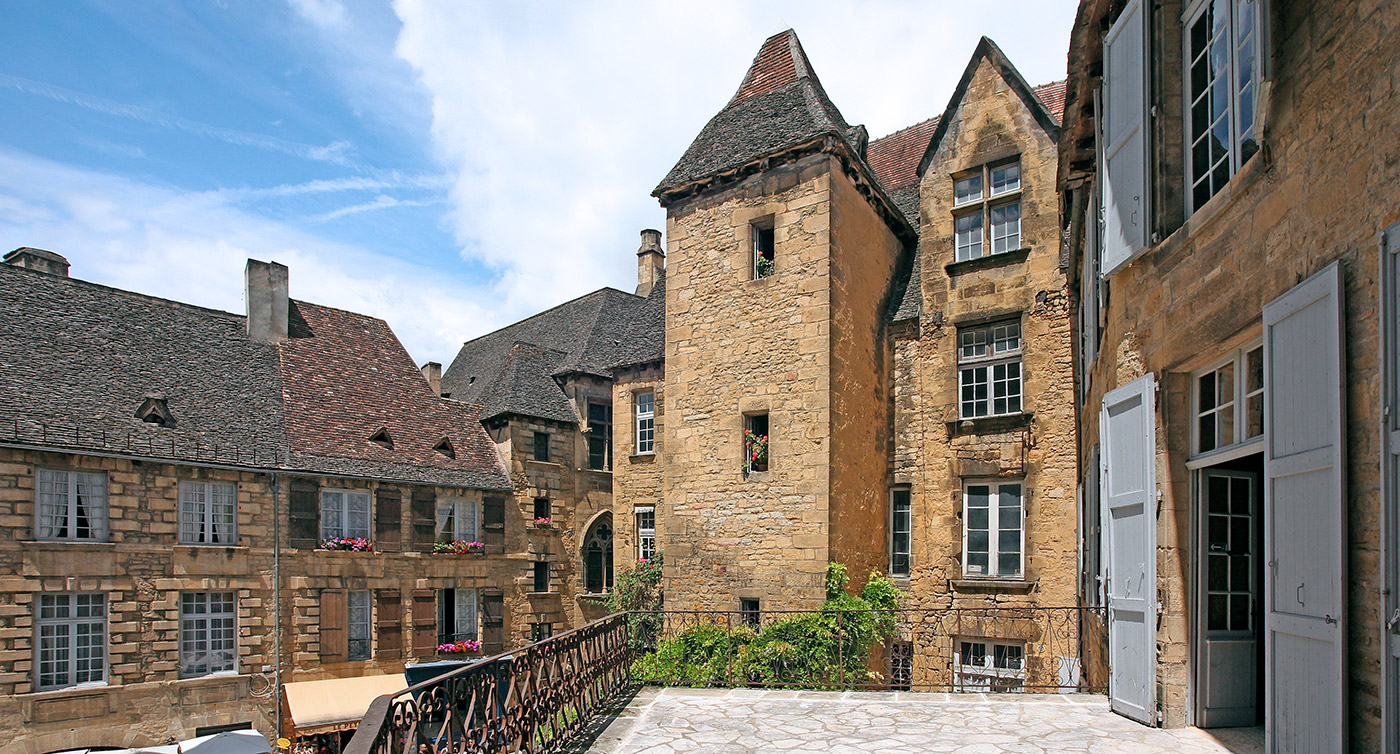 The first part of your visit will be devoted to the everyday life of Sarlat's nobility and the Gisson family. The family's honorary titles included Consul, Royal Notary, Knight of the Order of Saint-Louis, and Captain of the Dragoons. In the private apartments, you will discover sumptuous lounges, period furniture, fireplaces, exquisite wood floors and other woodwork, adobe floors, the spiral staircase, and the terrace where you can enjoy an exceptional view of the old town's lanes and the old goose market (Place des Oies).
Each room has been restored with the greatest care, to faithfully reproduce the atmosphere and the daily lives of Sarlat's nobility in the 17th century.

A cabinet of curiosities in the vaulted basement cabinet

Very fashionable among notables towards the end of the Renaissance period, cabinets of curiosities were places where objects were stored and displayed, with a certain penchant for strange assortments and novelties. The Manoir's cabinet contains what 17th and 18th century navigators and explorers brought back from their adventures at the edges of the known world – and even from uncharted places beyond – to frighten our ancestors. Curiosity cabinets were the precursors of modern-day museums. They have been a key element in furthering the advance of science, even though they reflected the popular beliefs of the time.